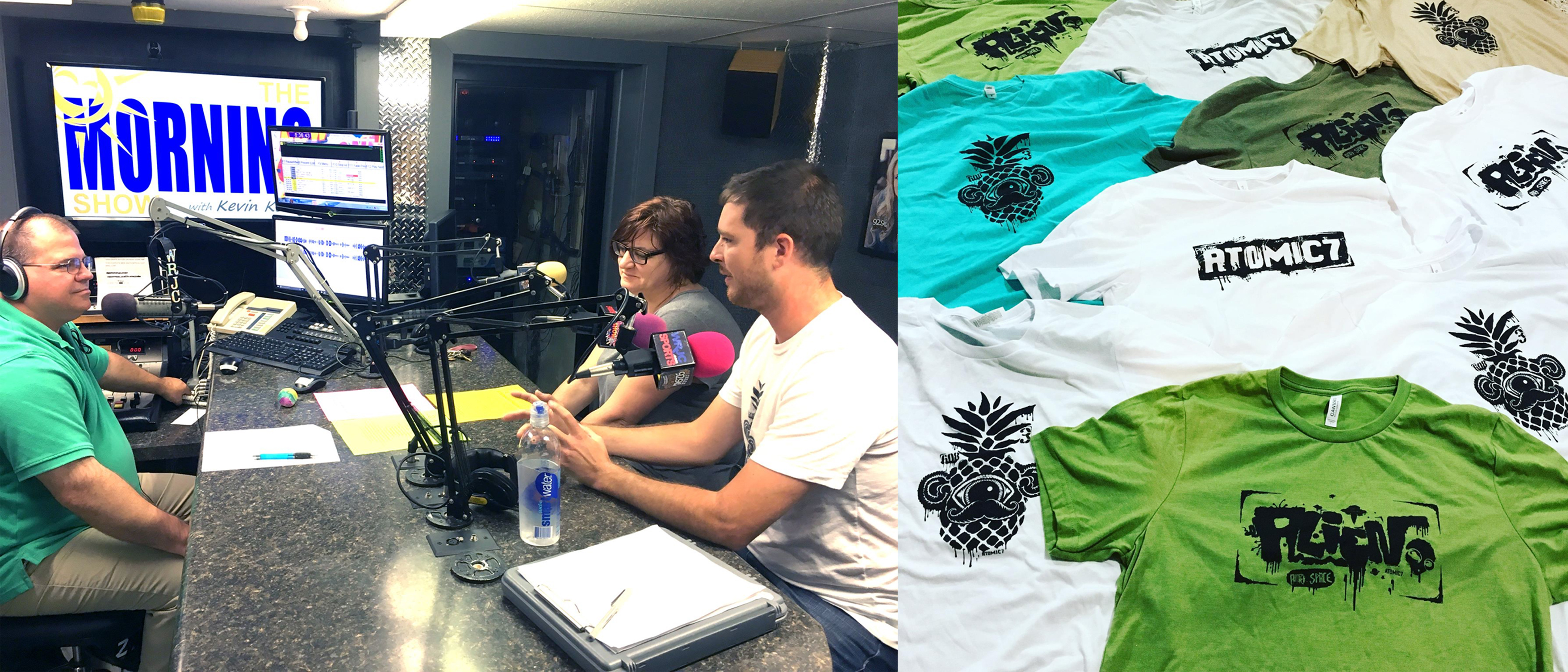 It's true. Nick is not making any plans for next year… because he wants to check off a long list of to-do's and achieve THIS year's goals SO badly!
The main idea right now is kicking off the next, and last, leg of the summer/fall tour. At it's close, we will be finding new space to open a new shop. It won't be just any shop. Yes, the public will be welcome to visit and experience the energy and connection that only comes from seeing the art in person, where it's created. Of course, you can purchase the art. But our vision is of welcoming people who want to do what we're doing, space to accomodate the people we meet who want immediately to get on board. The dream is of a central location where creative people can come for advice, to plan, and to work. We want to connect local creators with the contacts gained in eight years of travel and networking across the country. Atomic7 Studios will connect artistic people, with those who can help them thrive.
First things first. The next stop of these travels is Uptown Art Fair in Minneapolis, one of the most prestigious shows in the country. In the little time left before rollout, Nick is working on three commissioned works, including a mural gracing a private garden in Middleton, inspired by Dr. Suess and Avatar.
We're also working our charity muscles to the max this month, displayed in the form of custom bean bag boards and he and Atomic7 team have designed to raise money for a fund called 4PetesSake. This is a volunteer organization that pays medical bills for community members in extreme need. For more information, visit http://www.4petesake.com and come out to Day in the Park on August 20th for the silent auction, music, food, and fun including a 5k Run/Walk, cake walk, kid activities and more.
Around the corner, also, is the Junk Fisheree, a spectacular annual fishing event calling for another set of custom boards. This one benefits families in need of support during the holidays… and well as our desire to fish all day and call that work.
We're looking forward to seeing so many of you at these community events, as well as Minneapolis, Detroit, and Kentucky around the corner.
By: Tara Falk
Content/Marketing Team @ Atomic7Studios